The Critical Illness Attachment (CIA) is a 4 week rotation for junior doctors taking part in the Clinical Phase 3 (CP3) course at the University of Nottingham Medical School.
The rotation consists of time with our Anaesthetic, Critical Care and Emergency Medicine teams and includes clinical exposure, practical skills, small group teaching and simulation.
This current group of CP3 CIA is the final one in this format before effecting curriculum change.
Overview
With QMC's busy Emergency Department seeing between 500 and 600 patients a day, this is an excellent chance to experience the whole spectrum of critical illness. 
The emphasis of this rotation is on the time critical assessment, management and escalation of an acutely unwell patient.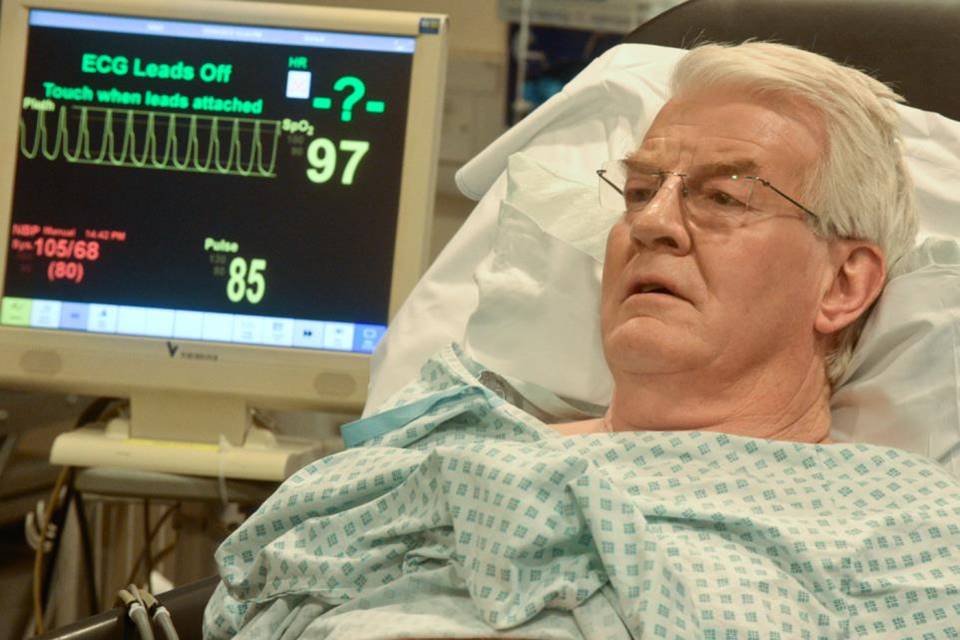 This module also contains your compulsory Simulation Day and Intermediate Life Support (ILS) Day and an optional Immersive Learning Simulation (FILMS) with Hololens2.0 and GIGXR Holopatients. 
Your induction will be supported by DREEAM (Department of Research & Education – Emergency Medicine, Acute Medicine and Major Trauma). DREEAM supports the whole of the CIA rotation and leads on Emergency and Major Trauma aspects
DREEAM is a self-contained area located on the corridor behind ED, near to the west block lifts and will also be the main site for your small group teaching and simulation 
Timetable
 You will receive your personal timetable prior to attending the induction. If not please contact a member of the (Undergraduate Medical Education Centre) UMEC team, who are based in south block on A-Floor or come and speak to us at DREEAM reception.
Course Materials
During your rotation in the Emergency Department, you will have bedside teaching with clinical fellows, registrar classroom small group teaching and consultant teaching sessions. Most learning objectives have content on your CP3 Moodle page, and here you will find links to further reading for the topics stated. 
Where it says 'Login to Moodle', it will direct you to the university page and signpost you to the additional reading materials there. We avoid duplication of content across the pages but help you organise your study better while on this rotation. 
The six sessions are:
Trauma I  (ABC)  -   Primary Survey
Trauma II (DE)     -   Head/Spine/Limbs
The Unconscious Patient
Mental Health in the ED
Cardiac Arrhythmias
Blood Gases ( ABG/VBG)
To prepare for the bedside teaching session, please review the CHAMPS History pages of your CIA handbook. 
---
Pre-Reading:
---
Major Trauma- 2-part video
Trauma: Head and Neck Injuries/ Spine/ Limbs
---
Consultant's small group teaching: 
Login to Moodle: (Sign-in required) 
Dashboard > Modules > Clinical Phase 3 - Advanced Clinical Experience (MEDS4021 UNUK) (FYR1 21-22) >Critical Illness  > Critical Illness Case 3 - Unconscious on Arrival
Topics Include: ( and the Link to follow when you login to your Moodle Pages). Check under the following headlines. Sample of some resources can be downloaded here (pdf). 
Stroke : Medicine > Neurology > Stroke for CP3
Meningitis : Medicine > Neurology > CNS Infections
Seizures:Medicine> Neurology  > Status Epilepticus
Diabetic Emergencies: Medicine > Endocrine > Diabetes
Resources
Concept maps has helped the students:
·      To develop a good list of differentials when approaching a symptom in a patient
·      To identify critical pieces of information in the patient's presentation and use them as branch points to distinguish between groups of diagnoses
·      To shape a more targeted approach in history 
·      To serve as a brief guide in reading up on various conditions with overlapping features 
·      To translate the basic medical sciences they learnt in pre-clinical years into clinical context
·      To form conceptual links between topics covered in different modules/rotations in medical school
·      To complement the knowledge of individual disease conditions
·      To develop a systematic and functional way to approach patients
·      To use as revision tool
·      To improve Clinical reasoning 
It is not recommended that students to memorise these concept maps because none of them could be perfect and different clinician can create their concept maps differently. 
Concept maps presentations links is attached.
Sample of  youtube video also available  and presentation is uploaded per week so please keep an eye on the YouTube channel of Dr Swe Khin-Htun. 
Opens to google forms. 
Allow one hour to complete. (typically 30- 45mins)
Friday Immersive Learning Medical Simulation (FILMS)
The Learning Outcomes are directly linked to the CP3 Study guide. 
The sessions cover a trial of Four (4) Immersive Learning Scenarios focusing on observation skills ( situational awareness), A- E assessments, Management planning, Investigation and Prescribing. 
The four stations are Asthma/ COPD, Burns, Overdose and Shock.
Further reading materials are provided here for these topics and can also be found on the Moodle page of CP3 ACE.