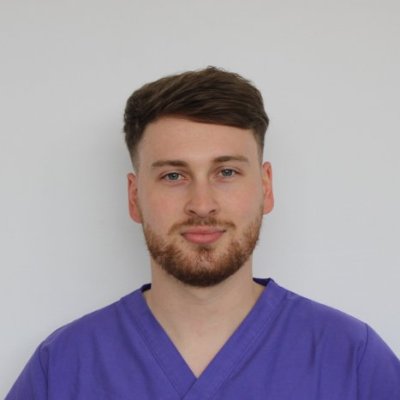 Clinical Skills Technician
Ben is a part of the clinical skills team and his role is focused on the equipment and organisation within DREEAM and the external courses that we run, he maintains the CELCAT database of equipment and ensures it is all in working order. Ben works to ensure that all sessions are set up with the necessary equipment and that all simulation requirements are met. He works with our bank of Simulated Patients (SPs) being their main port of contact from DREEAM and booking them for all the simulation sessions ensuring they know what they are doing and are happy.
Ben started in DREEAM in 2017 and has completed two years of his apprenticeship. Ben has now started his role as a Clinical Skills Technician within in DREEAM. Before joining DREEAM Ben previously completed a Uniformed Public Service course at NCN Basford Hall which took 2 years.
Outside of work Ben enjoys all sports but favours Football, he's been a long time suffering Nottingham Forest fan for as long as he can remember. Ben also enjoys socialising with friends and relishes Nottingham's night life…