Finding a new place can be challenging, this page has been designed to make it as easy as possible for you to find the most convenient way of getting to us
Maps of Queens Medical Centre
The below maps of Queens Medical Centre (QMC) should help you find us and plan your visit. There is a general overview map and then a map of each floor, DREEAM is located on A-Floor point 27.
As always, if you are struggling to work out how best to get to us, please contact us.
Nottingham Express Transit (NET) Tram
The below is a screenshot from the Nottingham Express Transit (NET) Tram network in Nottingham. Clicking this will navigate you to their website, where you can look at the tram lines and see which would be best suited you. There is a dedicated tram stop at the QMC which is clearly signposted on the trams and their website. If you're arriving in Nottingham via train you will want to get on the tram at Nottingham station, alternatively if you are approaching via the M1 you can park at Toton Lane tram stop and travel to QMC from there.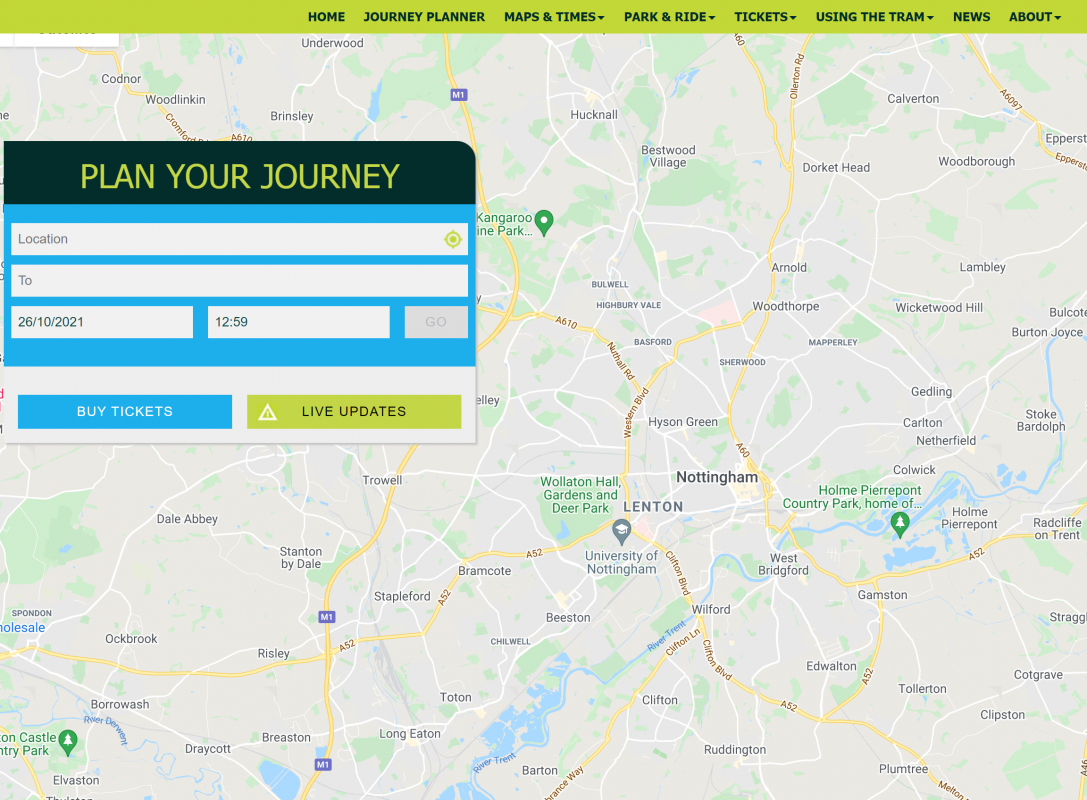 Nottingham City Transport (NCT)
Parking at QMC and Park & Ride
If you are driving to the hospital and wish to park on-site, there is a patient car park with fixed tariffed prices depending on length of stay. You can find out more by clicking here.
Alternatively, there is a car park called Queens Drive Park & Ride, just off Clifton Boulevard, where you can stay for £4 a day and hop on the Medilink bus that arrives every 10 minutes and this bus will take to directly to QMC. More about traveling by car and the Medilink Park & Ride can be found here.
If this page has not been helpful, please do not hesitate to contact us and we will do everything we can to help you.