How do apprenticeships work?
Apprenticeships combine practical training within a job alongside study.
As an apprentice you will:
be an employee earning a wage and getting holiday pay
work alongside experienced staff
gain job-specific skills
time for training and study related to your role (at least 20% of your normal working hours)
Apprenticeships take 1 - 5 years to complete depending on the level. To find out more visit Gov.uk  
DREEAM promote apprenticeships as a talent management opportunity, to enable us to grow our own staff with the knowledge and skills needed to deliver the best service. You will see many examples below of those who have started their career in DREEAM and came to us as an apprentice or completed an apprenticeship while working full time in DREEAM or the Emergency Department.

How do I become an Apprentice?
At NUH we are lucky to have our own Widening Participation Team (WP), if you are interested in finding the right apprenticeship, please email wideningparticipation@nuh.nhs.uk and visit NUH website or nationally visit Gov.uk  
On the NUH website the WP Team advertise all our opportunities for two weeks throughout the year as vacancies become available. Our Apprenticeship programmes are suitable for school leavers and anyone new to the NHS.
DREEAM are so passionate about having apprentices, we have our own Apprentice Ambassador – Gemma Barrett
If you have any queries about how to find the right apprenticeship for you at NUH, please contact our central Apprenticeship team: apprenticelead@nuh.nhs.uk

Find out more about the apprentices grown by DREEAM...
Jack Renshaw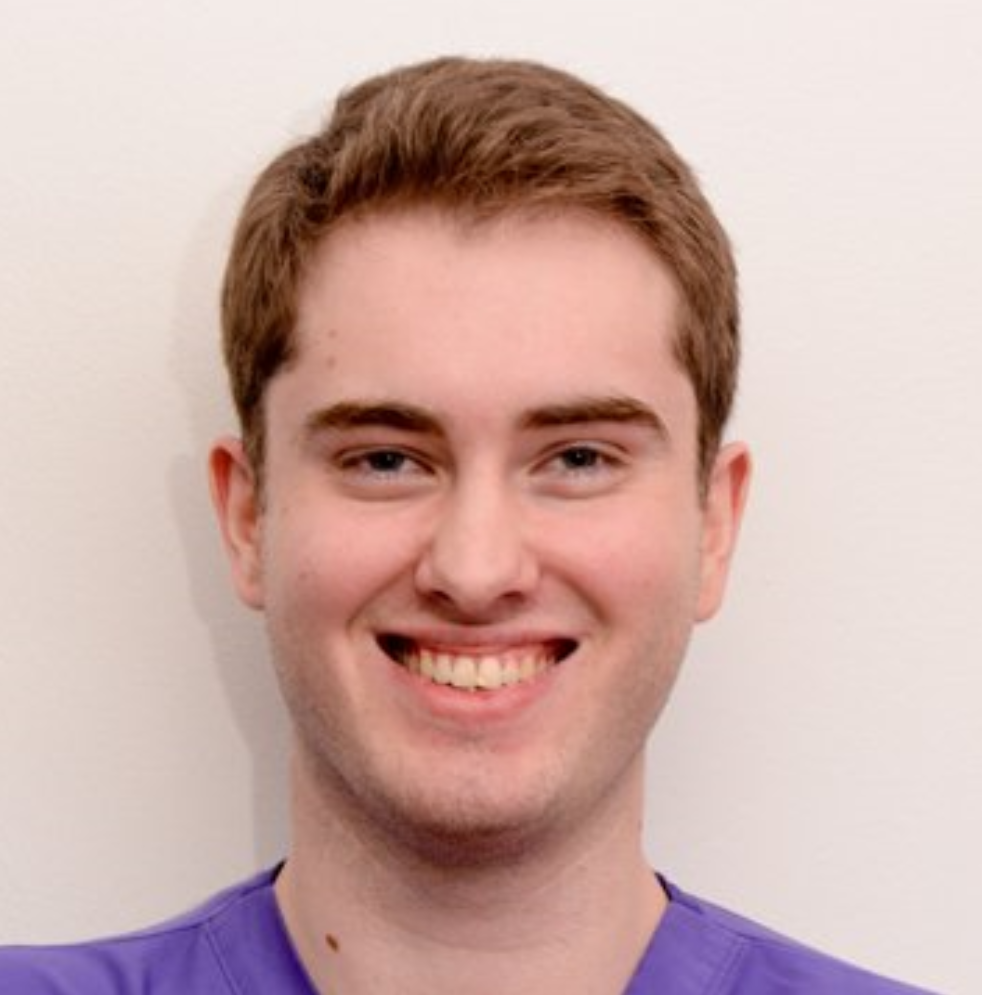 Management Practice Apprenticeship
Jack worked through both level 2 and level 3 Business Administration apprenticeships in DREEAM. He is really capable and worked hard to achieve the targets he was set, consistently producing work to a high standard. Jack became a mentor to the next clinical skills apprentice, which developed his skills in leadership.  Jack now works in DREEAM as a Senior Clinical Skills Technician and is currently studying a level 6 degree apprenticeship in chartered management with the open university.
"I started as a shy apprentice that was very quiet, but after working closely with the team in DREEAM it helped bring me out of my shell. The DREEAM team have helped me overcome challenges at work and are always challenging me to be the best I can be"
Tamzin Gordon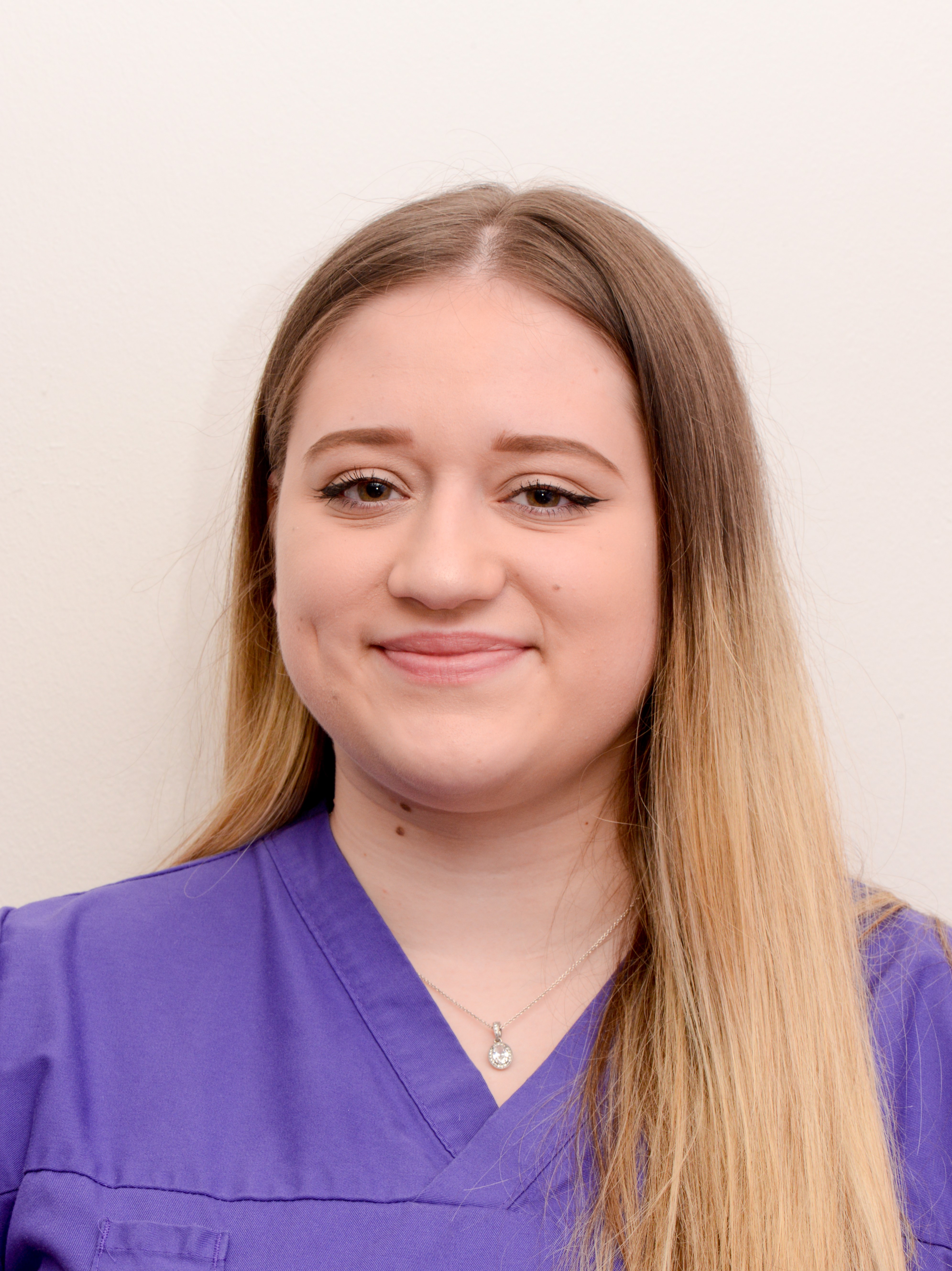 Business Administration Apprenticeship
Tamzin has completed level 2, level 3  and level 4 Business Administration apprenticeships within DREEAM. Tamzin was working firstly within our Research department completing her level 2 and then onto our Education department to complete her level 3. Tamzin secured a permanent position within DREEAM as our DREEAM Administrator and completed her level 4 Business Admin Apprenticeship in her role. Tamzin has been working and developing in the education team over the years and has thrived with being given the opportunity to learn while she works.
"I really recommend apprenticeships! They have allowed me to be free to work and study harmoniously. DREEAM have supported me in achieving great skills during my time. Working with an amazing team has made me feel ready for more responsibility and challenges. My confidence has increased so much since starting on my apprenticeship journey. I am so passionate about Apprenticeships, I joined the trust's Young Apprentice Ambassador Network Representative (YAAN) to support schools and young people who are deciding the best path for their future."
Jessica Hurt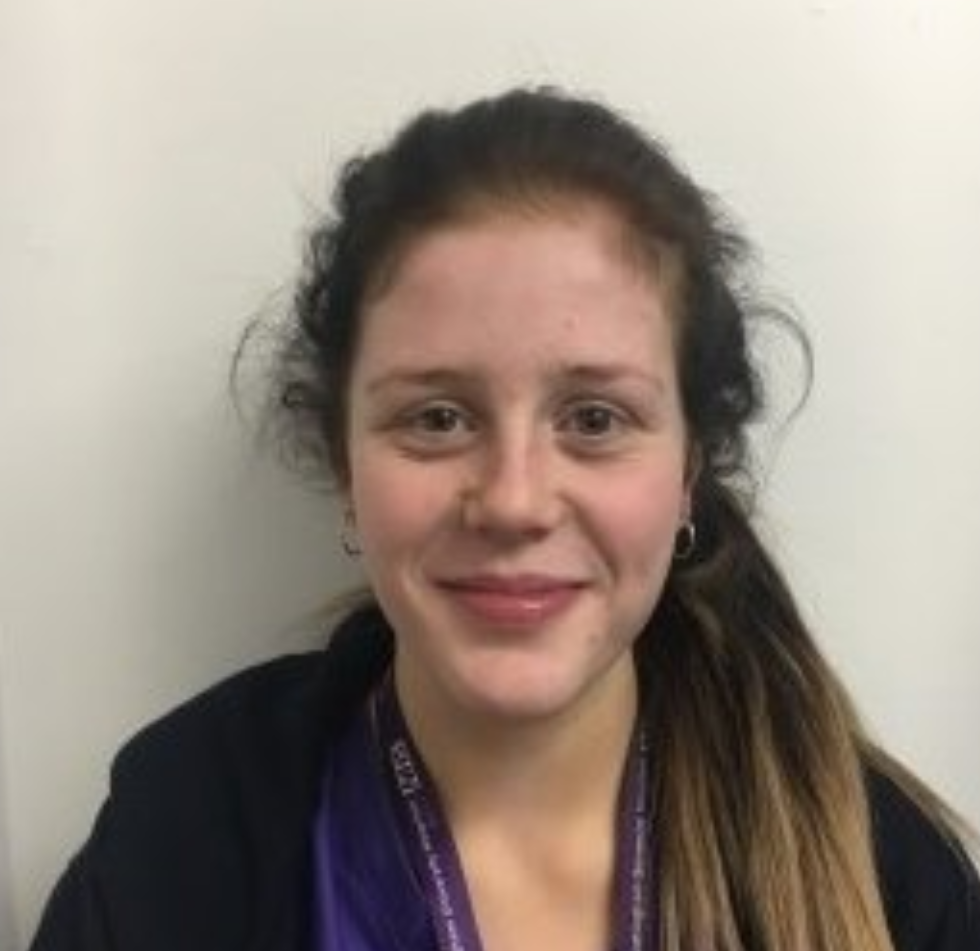 Business Administration Apprenticeship
Jessica is our most recent apprentices that we have had in DREEAM. She has completed her level 2 apprenticeship in business administration with us in DREEAM, and within her time with us Jess has been gaining skills and knowledge around administration, business, clinical skills, simulation, research and moulage.
"During my time as an apprentice for DREEAM, my confidence has grown, not only in my admin skills & the clinical skills environment but also in myself. Being an apprentice I have learnt lots of valuable attributes such as communication, collaboration and professionalism, which I will carry with me into my future career. I've been able to achieve these skills through the support and guidance of my colleagues in DREEAM"
Gemma Barrett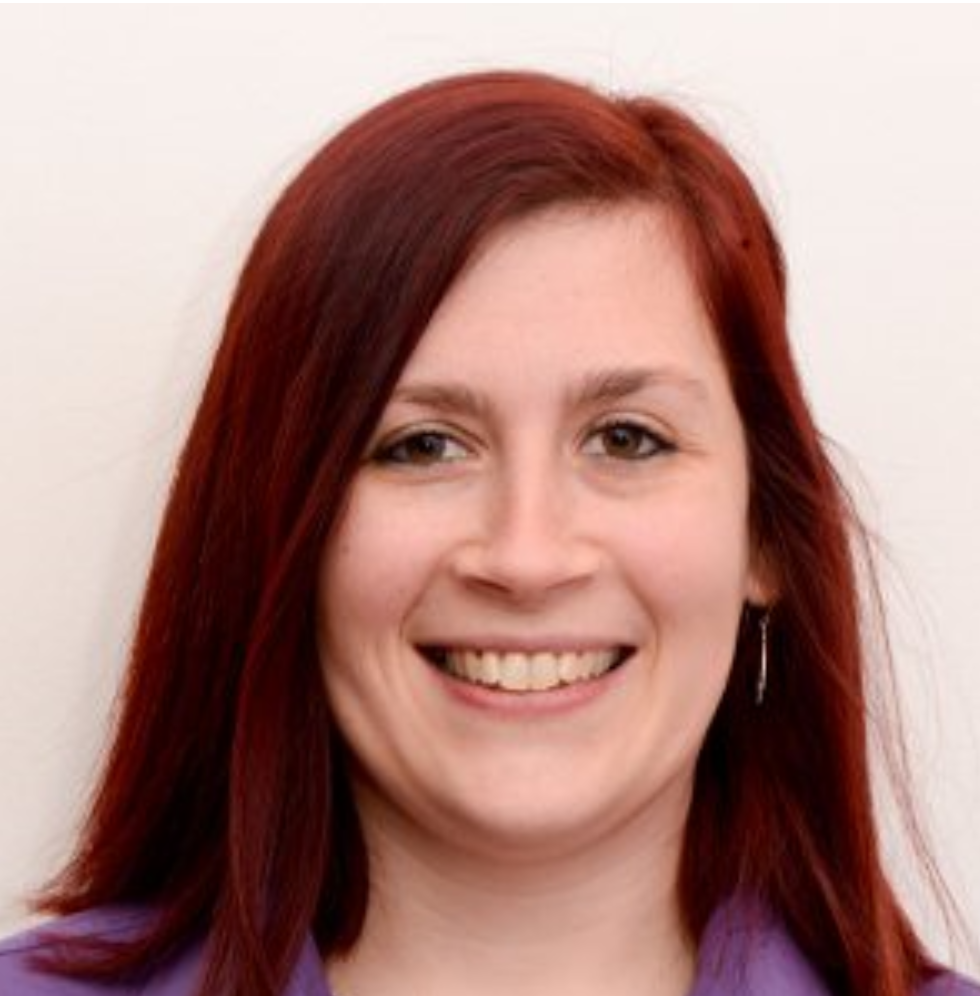 Operational/Department Manager Apprenticeship
Gemma has completed both level 2 and level 3 in Business Administration, and as her role developed she moved onto completing the level 3 Management Apprenticeship whilst simultaneously updating her level 2 Functional Skills for Maths, English and ICT. Gemma has since gained further responsibility in DREEAM and is now completing level 5 in Operational/Department Manager Apprenticeship.
"Many years ago I would not have thought doing a level 5 apprenticeship would be possible. DREEAM have supported me and made this possible, and the apprenticeship scheme has allowed for me to work, complete my course work and still have my family commitments. I highly recommend the apprenticeship route to anyone considering it."
Benjamin Quinn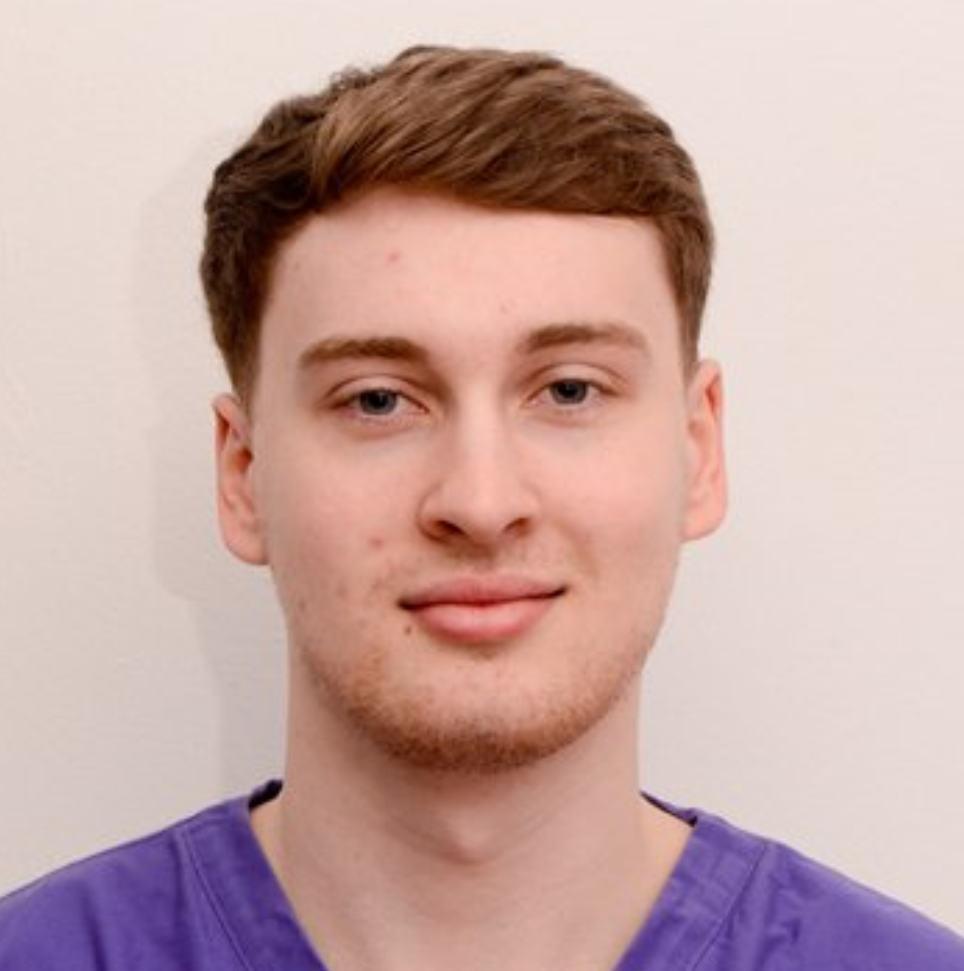 Business Administration Apprenticeship
Ben has worked through both level 2 and level 3 apprenticeships in Business Administration. He's applied a high level of dedication and made great progress completing the units and requirements. Ben has since obtained a permanent full time post in DREEAM as a Clinical Skills Technician.
"I really enjoyed my time being an apprentice in DREEAM and would definitely recommend this to anyone who wants to go into administration or technician work. I was supported and guided throughout my two years in DREEAM being an apprentice, and also was made to feel comfortable and at ease by all DREEAM colleagues from the very start. Once I completed my apprenticeship, I successfully obtained a full time post in DREEAM and have continued to develop my skills. Since been given a full time post, I have been given the tools to express myself through working in a small team and having important responsibilities, which has developed my skills at work and also as a person".
Danni Porter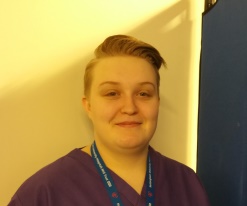 Business Administration Apprenticeship
Danni has completed both her level 2 and level 3 apprenticeships in business administration. She enjoyed working alongside the nursing educators in DREEAM, and was inspired to go and undertake her nurse training at university full time.
"When I first started my level 2 apprenticeship, I didn't talk to anyone and I was very shy. Upon completion of my level 2 in Business Administration, DREEAM gave me the opportunity to complete my Level 3 in Business Administration and it allowed my confidence and skill level grow. I became more confident in my ability and communicating with all members of staff."
"Since my time working in DREEAM I was so inspired by the work the nurses did, I decided to take a different path and become one of them. I am now in my 3rd Year of Nursing and getting excited to graduate and would not have got here without the support of DREEAM."
Geneal Hunter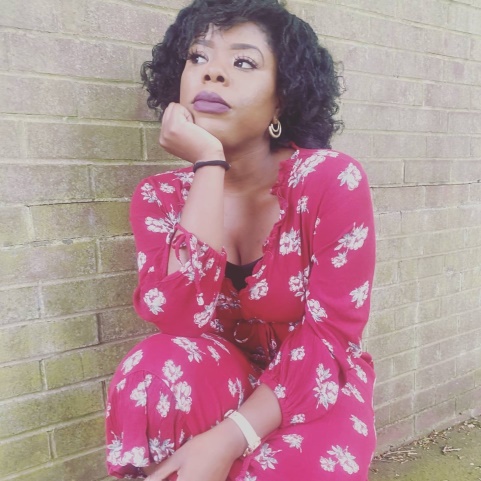 Clinical Healthcare Support Apprenticeship
Geneal completed her apprenticeship working in our Emergency Department supported by DREEAM. She was a great asset to the team. During her apprenticeship she fit in as one of the team and gained a variety of personal and professional skills.
"Working in the emergency department as an apprentice blessed me with varied skills and experiences which have shaped my life. It is because of the apprenticeship that I have decided to go into the medical field. Being an apprentice is the catalyst for any future career. "
Vruthi Patel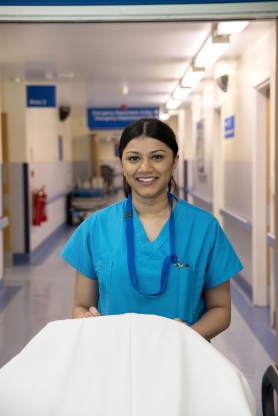 Intermediate in Clinical Healthcare Support Apprenticeship
Vruthi has completed her Intermediate Apprenticeship in Clinical Healthcare Support. She is an outstanding example of a young person who has benefitted from work based learning. Vruthi was one of the first apprentices to be placed in the Emergency Department (ED) at Queen's Medical Centre. Working within the ED can be fast paced and emotionally challenging, however, Vruthi displayed a great deal of maturity and willingness to learn.  
"The staff are great; I never felt like an apprentice, I was always been made to feel like a member of staff. Working alongside doctors and nurses and knowing you are helping people is very rewarding. I have learned so much about patient care, it's been a great experience. The apprenticeship has taught me about care as well as communication with different kinds of patients, which led me to now working with the ambulance service."
Rebecca Forster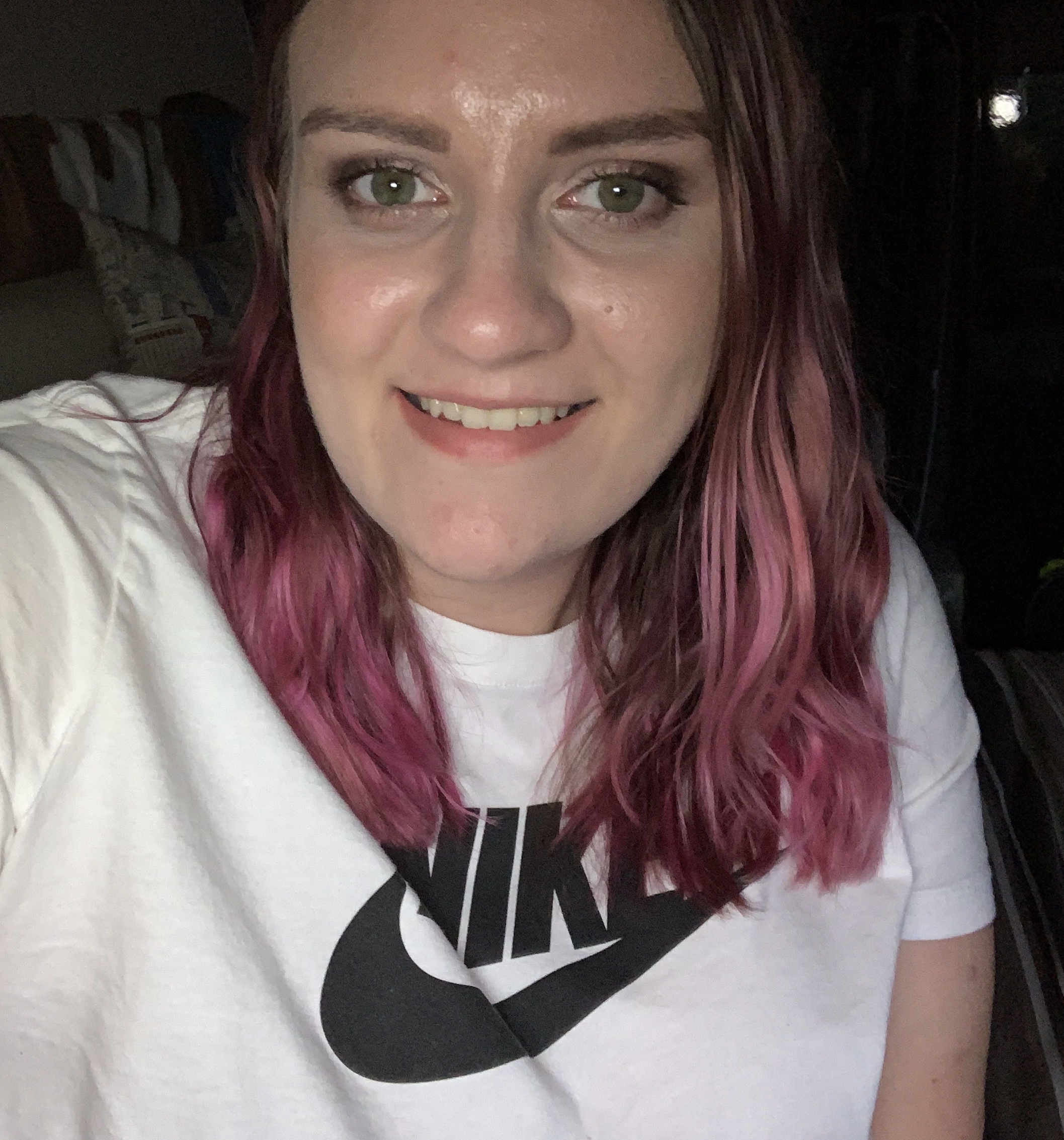 Business Administrative Apprenticeship 
"Eight years ago I started as an Administration Apprentice in the Emergency Department. I never thought I would get such a rewarding job in the NHS to start my career, but in August 2012 – I did just that. My apprenticeship in the Emergency Department gave me skills that allowed me to progress in the NHS; I was able to gain a qualification of a NVQ Level 2 in Business Administration. Once I completed my apprenticeship, I went on to work in the Children's Hospital and I am now currently a Ward Administrator. After gaining NVQ Level 3 in Business Administration, I am now completing a Chartered Manager Degree Apprenticeship which is due to finish in a year and a half. If it wasn't for the opportunity I was given, I wouldn't be where I am today!"