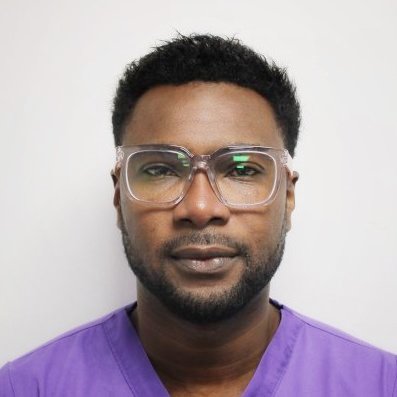 Teaching Fellow in Emergency Medicine
Stephen works in DREEAM as a Clinical Teaching Fellow educating undergraduate students of the University of Nottingham Medical School and contributing to post-graduate medical education (RCEM Curriculum) as part of his clinical work on the emergency department shop floor. 
He is an Emergency Department Registrar who draws on his clinical experience to teach and learn using a case-based learning style and clinical skills performance coaching. Stephen leads the technology-enhanced education for undergraduate learning in the emergency department. Stephen has worked as a middle-grade in Obstetrics and Gynaecology in Wales and as an independent Community Health Medical Officer in his home country. He holds a Diploma in Reproductive Health (DRH) from the Liverpool School of Tropical Medicine and is a Fellow of the Higher Education Academy (FHEA). Currently a scholar of Medical Education ( MMedSci) at the University of Nottingham.
Stephen has a keen interest in research, education (micro-teaching), performance coaching, developmental mentoring, and technology-enhanced learning. When not working, Stephen enjoys spending time with his family.