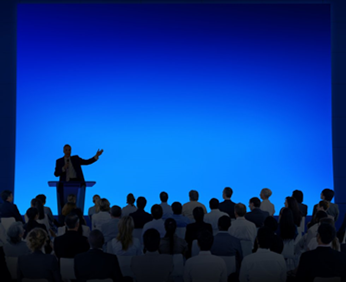 NEPTUNE is a 2 day conference. We are looking forward to welcoming you to a great line up of speakers & panellists from all over the country.
29th June 2023
Registration starts at 0800. The day will include various talks related to paediatric trauma and panel discussion to follow.
At 1600 delegates who have booked on various workshops get hands on small group interaction with our esteemed faculty in respective areas for two hours (Workshop space is limited and is based on first come first serve basis).
Thereafter, please take the opportunity to join faculty and other delegates for the conference dinner at 1930.
30th June 2023
Programme starts at 0900. Day 2 will include talks, panel discussions, delegate oral presentations and a special delegate interaction session delivered by PEM adventures. We will have a closing ceremony and prize distribution for best abstracts to finish by 1700.
Please note delegate refreshments (all day) and lunch will be provided during both days.
Speakers include:
Professor Chris Moran - Keynote address
Ross Fisher - Recent insights from TARN
Ian Maconochie - Traumatic Cardiac Arrest
Dan Perry - Future of Paediatric Fracture Management
Dani Hall and the PEM Adventures Team - Paeds Trauma Adventure
Matt Edwards - An Educationist's perspective
Simon Carley - Major Incidents
Paul Reavely - Paediatric Blast Injuries
Dan Armstrong - Hand and Wrist Injuries
Naomi Davies - Patient and Family impact of injuries and trauma
Becky Platt - Pain and Painful Procedures in Paeds Trauma
We are proud to announce and host expert-led interactive workshops to get you hands on experience for all skills paediatric trauma related. 
Once you have booked your ticket for the conference, you will have the option to pick and choose to book spaces for the workshops you would like.
The workshops available (full details will be available soon)
Regional blocks
The faculty will teach and guide you in administering facial nerve, brachial, ring and ear regional blocks.
Advanced Ultrasound for Paediatric Trauma
The facilitator and his team will provide a crash course on bedside ultrasound investigations commonly used in paediatric trauma settings. Areas covered will include:
Musculoskeletal system
Lung
Cardiac
Abdomen
Intravenous access
Managing the Unstable Trauma Patient
The facilitator and his team will deliver a workshop providing an overview and hands on opportunities in learning and developing skills in common concepts in Airway and Breathing management in paediatric trauma:
RSI
Ventilation strategies
Front of neck airways
Thoracostomies
Chest Drains
Casts, splints, moulding and traction: bone injury management
The facilitators will lead an interactive group based workshop teaching key skills in bony injury treatment and management methods. Delegates will be divided into small teams where they will be asked to perform the appropriate skill for a common injury shown on an X ray. Delegates can expect to be taught a variety of key management techniques in a small group setting.
Leadership – being a paediatric trauma team lead
The facilitator will lead a unique and insightful hands on workshop on being a leader in a paediatric trauma. The workshop be a unique activity based session focussing on key questions.