Learn advanced image interpretation skills covering the entire appendicular skeleton!
The Image Interpretation course is both an advanced course for medical teams communicating X-Rays and a guide that will give students with less experience an insight into the topics complexities.
This course will cover the fundamentals of image interpretation in a guided learning style and will then shift to an eLearning resource that covers the upper limb in one section and the lower limb in the other.
Throughout each eLearning resource the student will observe actual X-rays that have been pulled together alongside the stories that relate to them.
Who will benefit:
This online course is aimed at individuals who would like to gain an understanding as to how to view and interpret X-Rays. The individual should have experience with medical terminology and be willing to conduct further reading where necessary. 
Course delivered online:
This course is an eLearning course and can be completed on a PC or mobile device.
Duration:
This course should take approximately 10 hours, this excludes self-study and test. Course saves progress. 
What you'll learn:
Master advanced terminology

Understand the primary image interpretation skills

Ability to correlate cause and effect
Requirements:
Access to a PC or mobile device with Internet 

This course has been written by a lead consultant and is very advanced, it is assumed that you have experience within the medical sector and are willing to complete further research to understand certain topics.
Learning Objectives:
Describe a systematic approach to the interpretation of X-Rays

Apply a systematic approach to the interpretation of X-Rays (shoulder to hand and knee to foot)

Identify normal anatomical structures and bony alignment on limb X-Rays for adults
Identify abnormalities representing fractures and dislocations on limb X-Rays for adults
Course content:
Welcome Pack
Radiology Fundamentals
Upper Limb eLearning Resource
Lower Limb eLearning Resource
Quiz
Completion Certificate
Feedback
**Please note, once purchased the user will only have access to the course for 60 days. After this time the manager that created the booking will need to contact us to acquire a voucher that will allow re-enrolment. This voucher wavers the fee. This is in place to make sure that managers are aware of the delay in course completion.**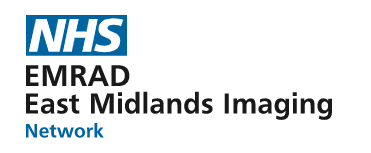 This course has been written in collaboration with EMRAD.
Please contact us if you have any queries, or if you wish to discuss a bespoke course to fit your specific needs.