Location of Conference Centre
East Midlands Conference Centre (EMCC) offers a state of the art space for NEPTUNE
Located on the University of Nottingham Campus in 330 acres of green space with a special emphasis on environmental sustainability. The EMCC provides modern and well equipped suites, spaces and auditoriums.
The main parkland has components of rolling grassland, tree fields, water features and wild areas to encourage biodiversity with a variety of difference plant species from around the world
Arriving at the conference centre
By Road - East Midlands Conference Centre is situated off the M1, Junction 25, 3 miles from Nottingham City Centre
By Rail - Nottingam Railway station is the closest at 4 miles away, once you arrive hop on a tram at the station and head to the University Bouilvard stop which is a 10 minute walk away
By Air - East Midlands Airport is 14 miles away, and will take 20 minutes to get to the venue by car or taxi
Postcode - The Conference Centre postcode is NG7 2RJ
Parking at the conference centre - Free on-site parking & electric charging points are available
Accessibilty
On arrival, we will do our very best to ensure you have a smooth, enjoyable and pleasant experience
The venue and Orchard Hotel ( adjacent to the conference centre) have made the venue easily accessible for all with designated accessibility facilities including but not limited to designated car parking spaces, automatic doors, bridge access and bathrooms throughout both the conference centre, hotel and restaurant
We can also make arrangements for additional headphones etc who have additional auditive needs.( Please let us know in advance, by contacting us)
Assistance dogs are very welcome
We are committed to supporting people with any additional needs.Please contact us and let us know how we can help you 
Where you can stay
The Orchard Hotel & Restaurant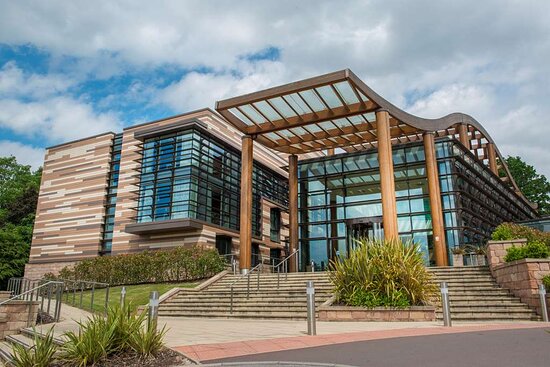 **There is a discounted price to stay in this hotel for conference attendees, it is also the closest hotel to the venue (50m away). Further information on the discounted rate will be included in your booking conformation**
The Orchard hotel & Restaurant is a modern eco-friendly 4-star AA rated venue consisting of 202 bedrooms, 6 meeting rooms, a brasserie and is located next to the East Midlands Conference Centre. 
Awared with Best Sustainable Venue at the CHS 2017 and 2019 awards, the modern design makes the most of natural daylight and build to the highest environmental standards, creating energising yet relaxing spaces for your stay
The Orchard Hotel is holding 30 bedrooms on the night of the 29th of June 2023 on a 'first come first served' allocation basis
These bedrooms are available to delegates who contact the Hotel's in house reservation team directly on 0115 8760900 or email orchard.reservations@nottinghamvenues.com and quote the block code "DREEAM-Neptune Conference 2023"
Please note that the Orchard Hotel's reservation office is open Monday – Friday between 9am-5pm
Things to do in Nottingham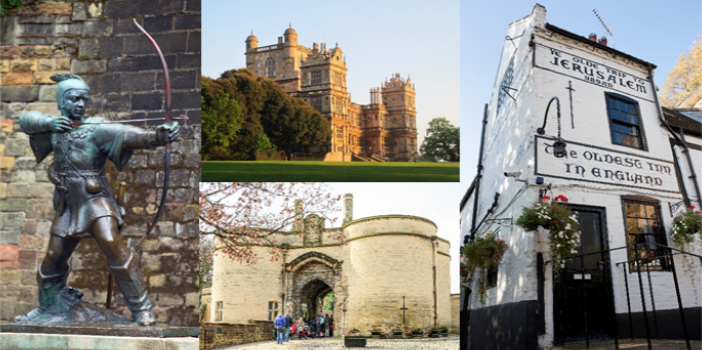 Nottingham gives you the chance to visit legendary landmarks like Sherwood Forest, where you can unravel the stories of Robin Hood and Nottingham Castle while being in the heart of a modern, creative city. 
Venture out to the great outdoors and explore a charming network of caves and the captivating Sherwood Forest. Striking sights like Newstead Abbey, Wollaton Park and Wollaton Hall provide a rich landscapes, while refreshments will be provided by some of the best pubs, bars and cafes in the country - including Englands oldest pub!
If this page hasn't helped answer your query, please do not hesitate to contact us and we will do everything we can to help you.